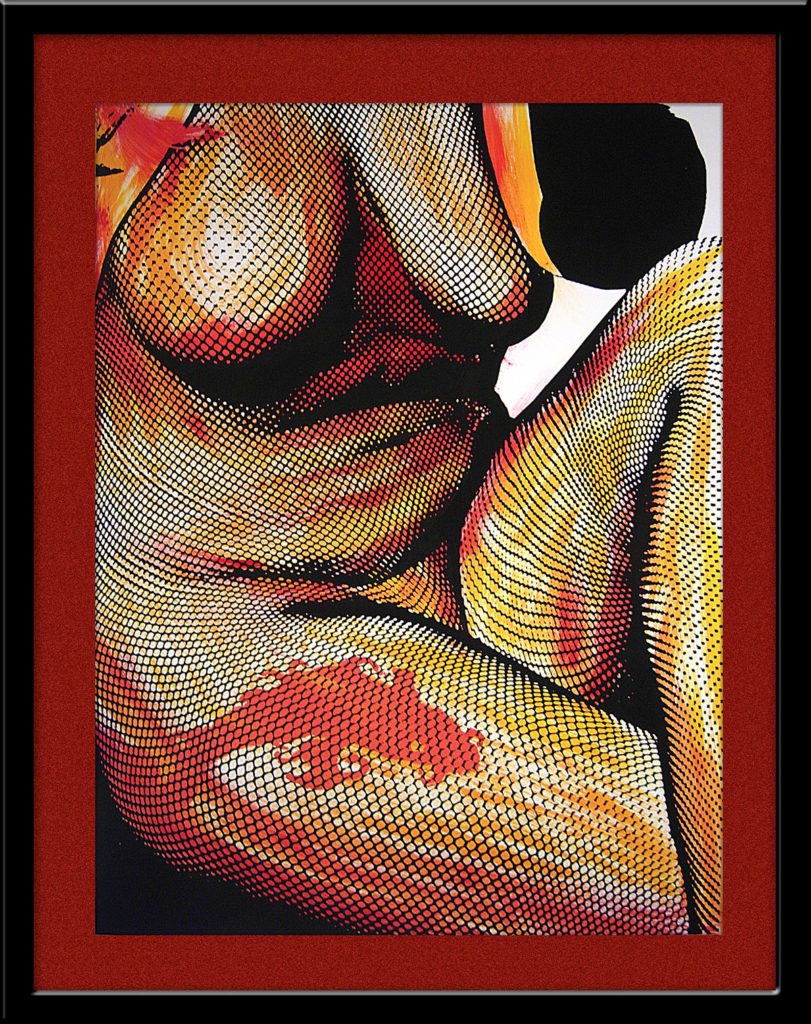 40×30-inch, 1-color Serigraph print over color wash on archival Reives paper
While at first glance this piece may seem sensual, the overall tone is intended to be much different. It was produced for a show entitled, "The Art of Love." Submissions were to represent all types of love. Up to this point in my life, love was a trap. What one usually expects in return for commitment and love is, among other things, security and stability. I am a Pisces, represented by the koi. I was trapped in the net of sensuality and it's lure, thinking it would provide what I deeply needed. The color is a loose hand-wash and the black-trap netting overprint is the only thing that gives the piece it's definition and form. This same technique was intentionally used in my subsequent piece,  "Janine".  6 editions were hand-pulled by the artist.
Contact the artist for purchase and licensing inquiries.