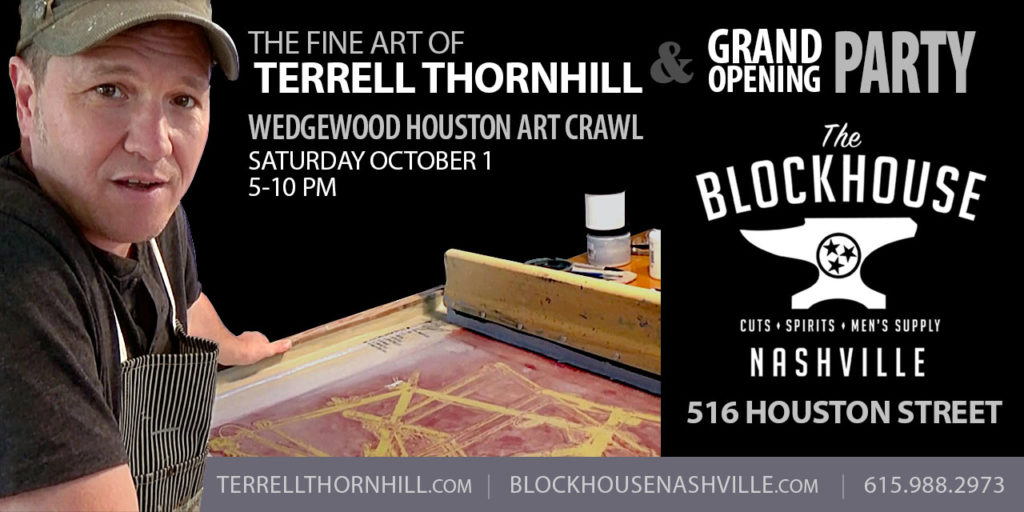 TheBlockhouse is Nashville's premier full service Bar & Barbershop in the, Wedgwood Houston area. Saturday, October 1, They will be hosting a Grand Opening Party and reception, featuring the art of Terrell Thornhill as a stop on the Nashville Art Crawl. And you're invited.
Thornhill will be displaying his art and will be on-site to answer questions and discuss his techniques of "old-school" silk screening.
Party starts at 5 pm
The Blockhouse, 516 Houston Street, Nashville, TN 37203, 615-988-2973
RSVP at our Facebook Event Page.